Upset forging, one of the most common methods of forging, is achieved by placing a pre-heated bar into grooves which hold the bar steadily in position ready for pressure to compress the end of the bar into a die. 
We specialise in Upset Forging in the following size ranges;
4" National
5" National
6" National
7.5" National
Upset forging process is ideal for longer shapes where only one end of a part needs to be forged. Upset forgings are made by gathering material to a designated area of a carbon, alloy, or stainless steel bar, such as a bolt. The mechanical press used to manufacture these components operates on a horizontal plane. The dies are split to allow material to protrude beyond the mechanical press, and some of the forming force is provided by a third die attached to the header.
Our weight ranges are as follows:
WEIGHT RANGE
Minimum  = 1 KG
Maximum = 85 KG
PRODUCT SIZE RANGE
Length= 715 mm
Max head dia = 275 mm
This was my first time using Brockhouse, the service they provided was very friendly, efficient and easy.
I will definitely be using Brockhouse again
.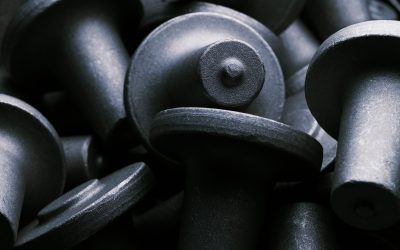 Forgings are used in a wide range of industries and applications where strength, durability, and reliability are esse...
Do you have a project in mind?
Talk to one of our specialist team members to discuss you project in more detail.