In-house production of forging dies & tools to specific client design and specification. Fast.
Our customer base often has demanding lead time requirements. To address the time pressure, we have invested in the latest CNC machining capacity and computer aided design to enable us to bring new products to market as quickly as possible. 
We can develop precision tooling and dies to forge almost any part to precise tolerances. All tooling is custom made at our in-house tooling facility, which helps us ensure quality, shorter lead times, and reduced costs.
By keeping this process in-house, we are able to draw on the expertise of our technical staff who are familiar with our processes and equipment, which in turn guarantees that we produce the correct tooling for our hammers and that the end component is manufactured in the most efficient and economical way possible.
Initially our Technical Department will design the die with their forging knowledge and verify the design with the latest Forging Simulation software. Then a specific grade of steel is sourced to manufacture the forging die blocks and the impression is machined. As well as this initial manufacturing, we are also responsible for maintaining and repairing the die to ensure longevity.
We recognise that our customers are looking for fast and efficient introduction of new products, and our computer aided die design and die manufacturing technology allow us to respond quickly. Another option might be that Brockhouse would inherit your existing forging dies and tools from a previous supplier and utilise them in our facility, subject to suitability.
For early proof of design, we can also offer a rapid prototyping service that produces a model of the actual part. For more information about our die manufacture facility, contact our team today.
This was my first time using Brockhouse, the service they provided was very friendly, efficient and easy.
I will definitely be using Brockhouse again
.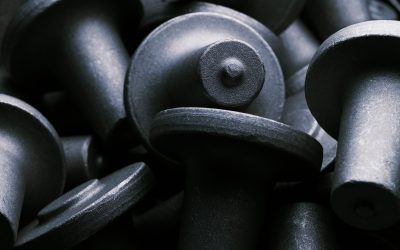 Forgings are used in a wide range of industries and applications where strength, durability, and reliability are esse...
Do you have a project in mind?
Talk to one of our specialist team members to discuss you project in more detail.