With over 135 years experience, Brockhouse has a proven record for supplying professional forgings to leading companies across the world.
Brockhouse is a proud UK manufacturer, offering forging solutions for over 135 years. Our skilled workforce has been producing quality forgings for over a century establishing a strong reputation as a market leader, working with a network of customers globally.
We understand our customer's requirements and the pressure to deliver a quick turnaround. We work alongside our customers to control costs whilst maintaining the high manufacturing, quality and logistics standards they require. From our West Bromwich based facility, we offer a complete service including design, die & tool manufacture, forging, machining, and heat treatment for items up to 140kgs in weight.
As experts in this field, we can offer the following:
Forging capabilities from 0.5KG to 400KG
Small and medium batch quantities in a variety of metal grades
Create custom impression dies and store for repeat orders
Full CAD design and CNC machining support
We are proud to offer a full turnkey service;
Die & Tooling Manufacture
Forging
Heat Treatment
Machining
Painting
We pride ourselves on our ability to meet the challenges of fast response, high quality and low cost solutions that our customers require. Our manufacturing facilities enable us to offer the widest range of products from a single forge.
Brockhouse is approved to BS EN ISO 9001:2015 and we hold a number of specific customer and industry approvals, demonstrating a continued commitment to quality control, continuous improvement and customer service throughout our organisation.
This was my first time using Brockhouse, the service they provided was very friendly, efficient and easy.
I will definitely be using Brockhouse again
.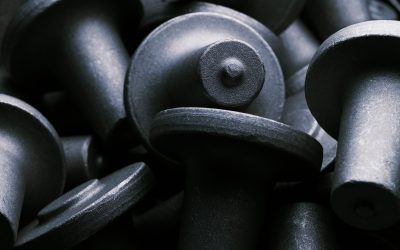 Forgings are used in a wide range of industries and applications where strength, durability, and reliability are esse...
Do you have a project in mind?
Talk to one of our specialist team members to discuss you project in more detail.