The Secret To Saving Thousands On Machining Costs
Our case study explores the significant cost savings associated with machining parts from net shaped forgings over machining from a billet.
Brockhouse's long standing customer received a customer enquiry to supply a large quantity of after-market Stub Yokes to a tier 1 automotive supplier in North America.
Our customer explored two options:
Machining the parts from a billet
Machining the parts from a near net shape forgings
After discussing the requirements and specifications with Brockhouse, it was clear that machining from a forging would provide a more cost-effective solution and also reduced turnaround time to meet the clients' deadline.
The below figures detail the difference in cost between machining from a billet and from a forging for 2400 stub yoke shafts and sleeves (delivered in batches of 200 per month).
Cost From Billet
Sawn billet = £35.10 (13kg)
Initial machining = £14.25
Finish machining = £30.00
Stress relieve = £5.00
Total manufacturing cost per part = £84.35
Cost From Forging
Manufacture of dies & tools = £14,000.00 (2400 parts)
Near net shape forging = £9.75 (1.8kg)
Finish machining = £30.00
Stress relieve = £5.00
Total manufacturing cost per part = £50.58
Total Cost Saving – Per Part = £33.77
Total Cost Saving – Project Value = £81,048.00

Customer Testimonial, 
"Alongside the cost savings, Brockhouse were able to turnaround the forgings quickly. The overall time required for the forgings from Brockhouse and the machining of the near net shape forging of 2000 parts allowed us to complete the order within our clients' set deadline. The same turnaround when machining from the billet, would have only allowed from us to complete 1000 parts."
Brockhouse has built a strong reputation for high quality forgings in the UK and internationally. Over a century of specialist experience allows us to work with leading tier 1 and 2 brands across a range of industries, delivering reliable forged parts up to 400kg.
Brockhouse offers a complimentary consultancy service to discuss your requirements and explore the potential cost savings when machining from forgings. For more information or speak to our engineering team, please contact our team today.
This was my first time using Brockhouse, the service they provided was very friendly, efficient and easy.
I will definitely be using Brockhouse again
.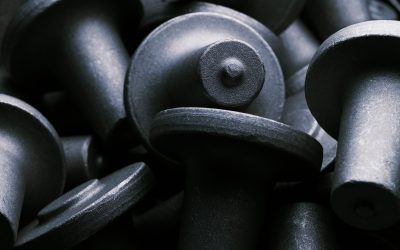 Forgings are used in a wide range of industries and applications where strength, durability, and reliability are esse...
Do you have a project in mind?
Talk to one of our specialist team members to discuss you project in more detail.